Greenpeace UK 'Connect'
Member's Magazine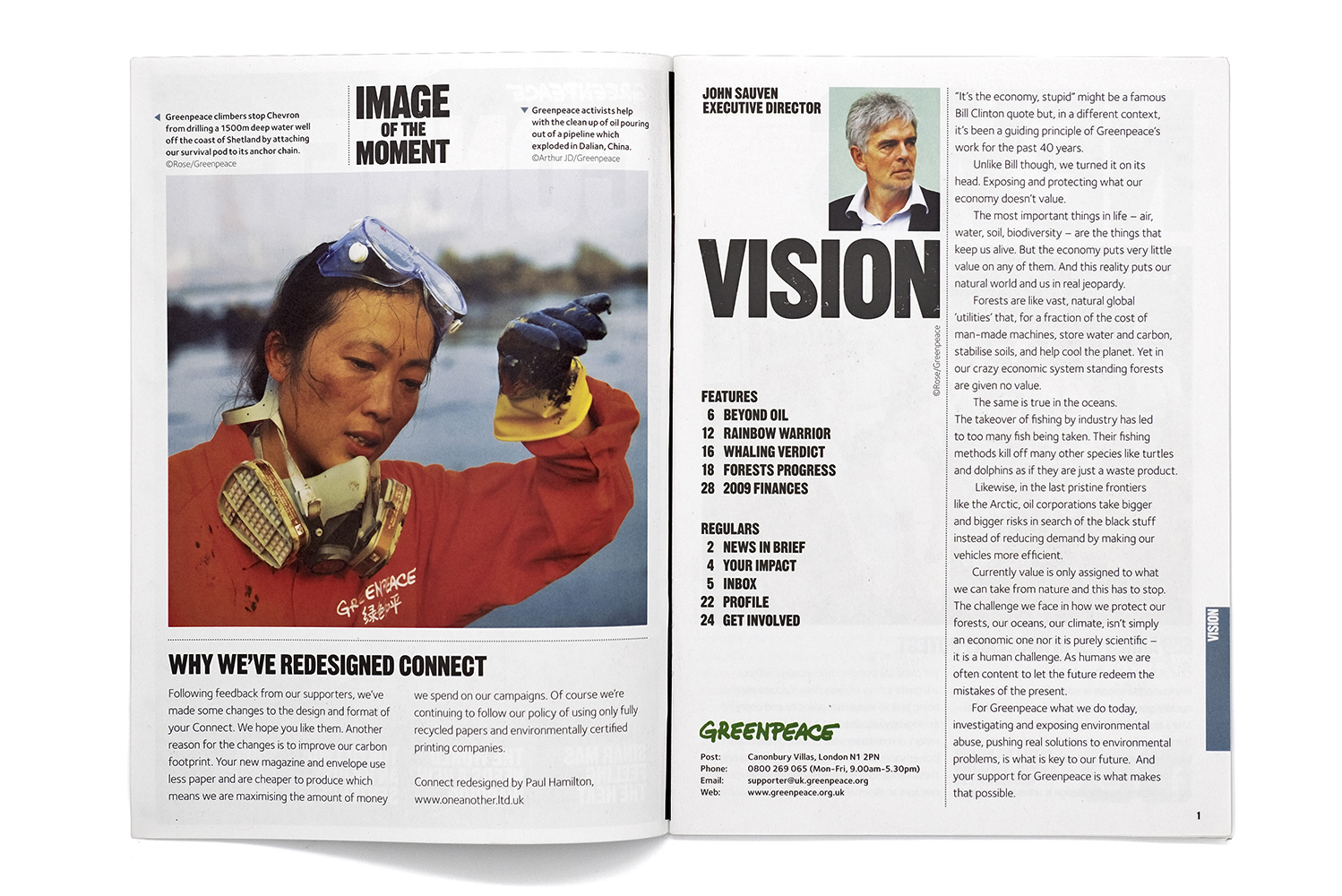 Connect is Greenpeace UK's magazine which keeps members up-to-date with the progress of campaigns whilst making requests for extra donations. We were tasked with creating a design which was true to Greenpeace's challenging and gritty nature.
We studied the organisation and readership then went about developing a design featuring;
a strong branded masthead and cover

clearly defined content sections

impactful and effective, space saving typography

gridded layouts made to feature lots images

10% less paper whilst adding pages, a result of the grid and type

a format which reduced postage costs

visually inspiring donate form, linking asks for money to specific campaigns.
Five years on Connect still looks much the same, testimony to our getting the design of this magazine right.
If you'd like to talk to us about a creating a compelling members or fundraising publication for your organisation we'd love to hear from you.